PRIVATE HOUSES, PRIVATE WORLDS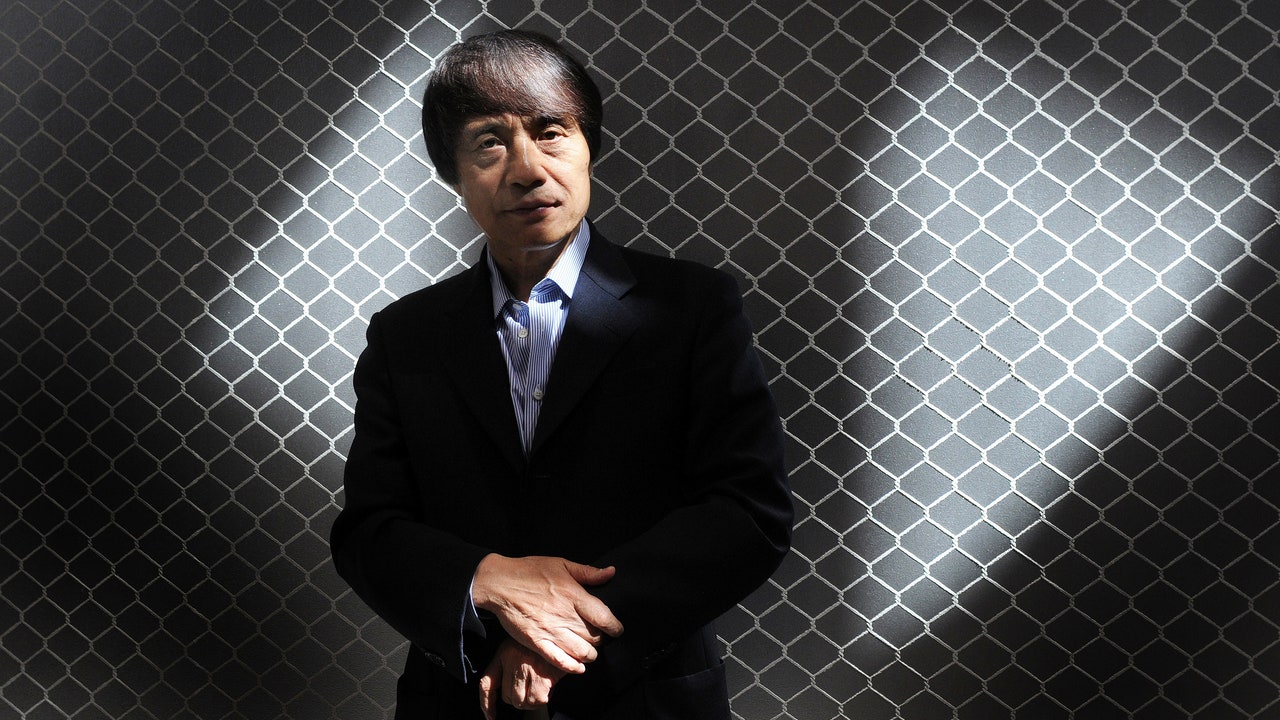 "I am interested in a dialogue with the architecture of the past, but it must be filtered through my own vision and experience." – Tadao Ando
Born in Osaka in 1941, Tadao Ando is unusual in that he was self-educated as an architect, largely through travels in the United States, Europe, and Africa (1962-69). He founded Tadao Ando Architect & Associates in Osaka in 1969. When asked how he came to be interested in architecture he replied: "As it happens work was carried on where I lived when I was 15, and I got to know some of the carpenters. About the same time, in a used bookstore, I saw a book on the complete work of Le Corbusier. I recopied some of his drawings, and I would say that that is how I began to be interested in architecture."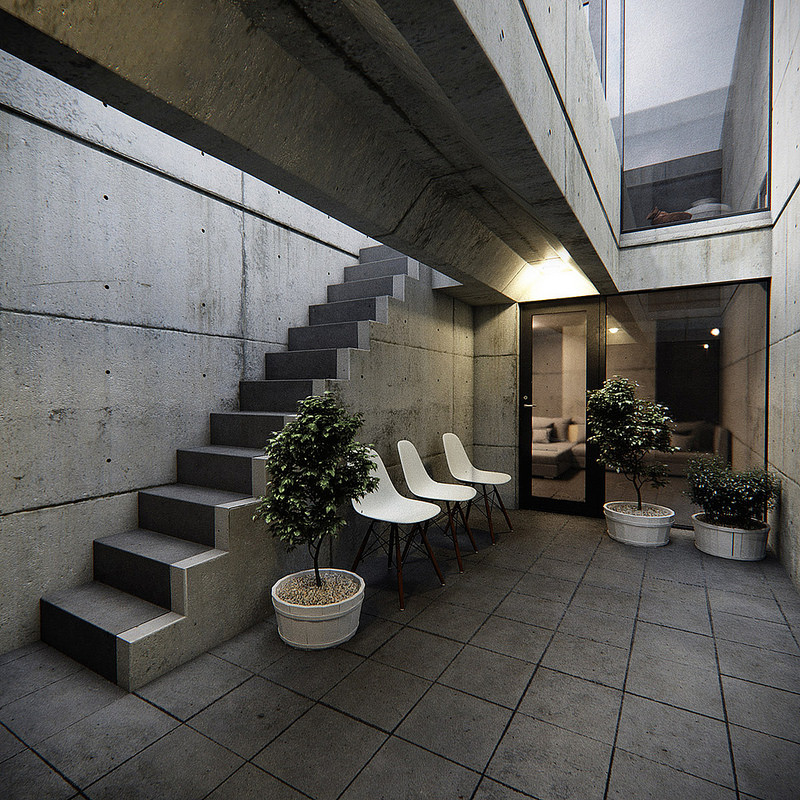 Although the influence on Ando of Le Corbusier and others such as Louis Kahn is often cited, it is interesting to note that the first project that brought him public attention, the so-called Azuma House (Row House, Sumiyoshi, Osaka, Japan, 1975-76; page 64) is already very much a personal creation. On a small site (57.3 m2) inserted into a row of narrow houses, the simple concrete facade and equally unadorned doorway stand out without breaking the rhythm of the street. Old wood houses that formerly lined the street have given way to a hodgepodge of generally undistinguished modern residences. Although this residential area of Osaka is somewhat less chaotic in appearance than many other parts of the metropolis with a population density of 11 793 people per square kilometer (1995), there is a marked contrast between this concrete slab and its environment. Stepping through the door, the visitor need no longer be conscious of the outside world. The house is divided into three equal sections – a living room and kitchen below, and two bedrooms above, separated by an external courtyard, and the stairway up to the second floor. Access to the bathroom on the ground floor from the bedrooms requires the resident to pass through the courtyard. This fact surprises Western visitors but seems to be of little concern to the Japanese, who, as Ando says, "are used to living with the rhythms of nature."
As for its limited dimensions, with total floor space of 64.7 square meters, the Sumiyoshi Row House exceeds the average size of an Osaka dwelling (estimated at 61 m2 in 1993). Despite its rigorously geometric design, this house, with its unusual façade and open central courtyard, is closely related both to local architecture and to Japanese traditions. By excluding the chaotic environment and admitting nature, Ando also developed what would become one of the central themes of his work in this house, which won a prize from the Japanese Architectural Association.
Built in a wooded residential area near the port city of Kobe, in Ashiva, where it formerly stood alone, the Koshino House was completed in two phases (Ashiya, Hyogo, Japan, 1980-81, exten- sion: 1983-84; page 86). The fan-shaped extension, now the master bedroom, is partially below ground. On this steeply sloped site, the visitor enters from above, looking down on the roof of the house before entering. The original scheme consisted of two parallel boxlike volumes connected by an underground corridor. The longer block, furthest from the entrance, contains a series of six identical rooms that recall the monastic cells of Le Corbusier's Sainte-Marie de la Tourette (Eveux-sur-l'Arbresle, France, 1952-59). The corridor leading to them is lit by a series of slit Windows that have been compared to those employed by Luis Barragán in the Francisco Gillardi House (Mexico City, Mexico, 1976), but And's openings progressively increase in height whereas Barragán's are identical in shape. The most expressive interior space is the double-height living room, located in the first block, near the entrance. Windows are designed to offer only a limited view to the garden but admit generous amounts of light, which flood over the large concrete surfaces, bringing them to life with passing clouds or the advancing hour. As Ando says: "Such things as light and wind only have meaning when they are introduced inside a house in a form cut off from the outside world. The isolated fragments of light and air suggest the entire natural world. The forms I have created have altered and acquired meaning through elementary nature (light and air) that give indications of the passage of time and the changing of the seasons…"
In more recent years, Tadao Ando has continued to build private houses, often outside Japan and on a larger scale than his earlier work. Two recent examples were built respectively in Monterrey (Mexico, 2008-11; page 402) and in Malibu (California, USA, 2009-12). In the first instance, Ando remains faithful to his interest in Luis Barragán, developing, as he puts it, "his essences of mod- ern architecture in my own way." The Malibu House has a spectacular view of the Pacific Ocean, emphasized by a nine-meter-long full-width window. In this project, Tadao Ando's very specific inter- pretation of the relationship between architecture and nature is seen in one of its most evident and symbiotic manifestations.
Book: ANDO Complete Works 1975 – Today (Philip Jodidio)
More post about architectures' Tadao Ando: The Simplicity of Perfection
Share post: